Runner or rider, professional or self-punishing amateur, you will know the road can also dish out its own punishment. Both the physical stresses and the roadside environment take their toll and can lead to the body being exposed to a host of toxins, bacteria and nasty pollutants.
"Having a 100% natural external detox plan and muscle soak treatment is absolutely another increment in optimising your performance on the road."
Graham Stones – Sports injury therapist
"Thrilled with A recovery that enables repeat quality sessions to enhance performance."
Paul, Kent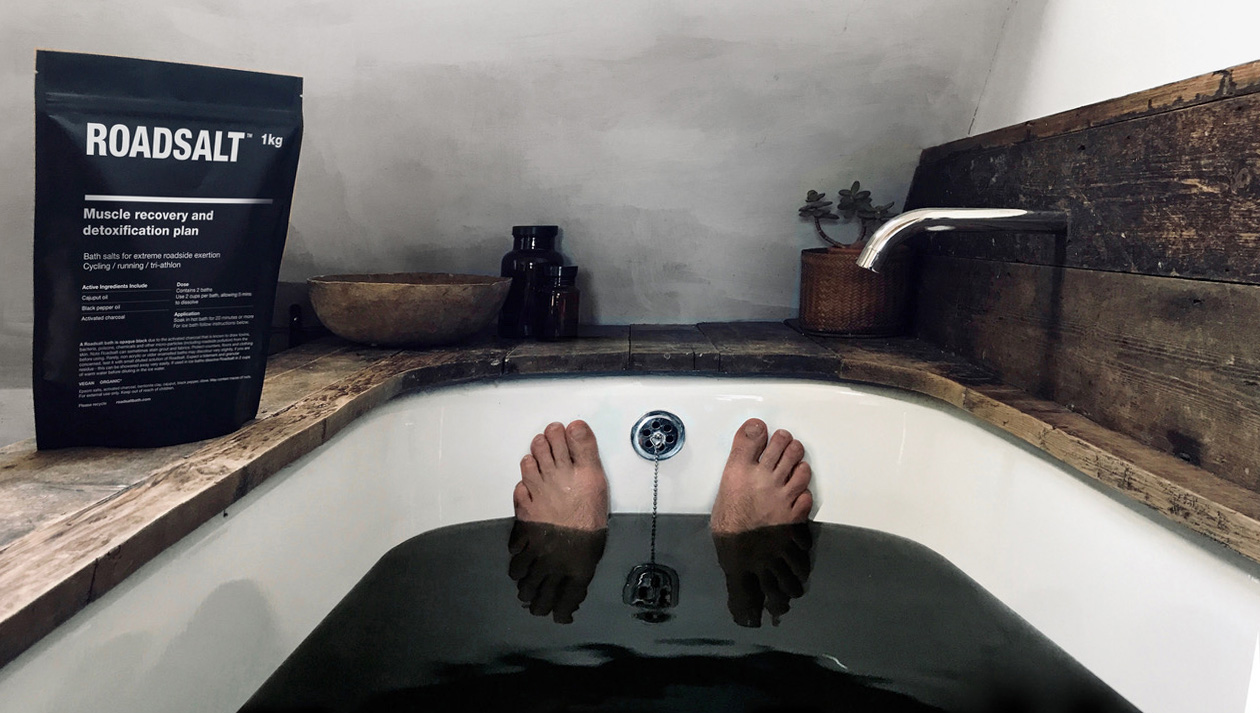 OPTIMISE YOUR RECOVERY
Train > Perform > Recover
Epsom salts
Magnesium sulphate is widely used by sports injury therapists for its ergogenic benefit, reducing inflammation, assisting in the restoration of muscle and nerve function and detoxifying the body.
Activated charcoal
The road can have nasty polluted stretches. Activated charcoal's powerful toxin-clearing properties have been found to draw out microparticles, chemicals, toxins and bacteria from the skin.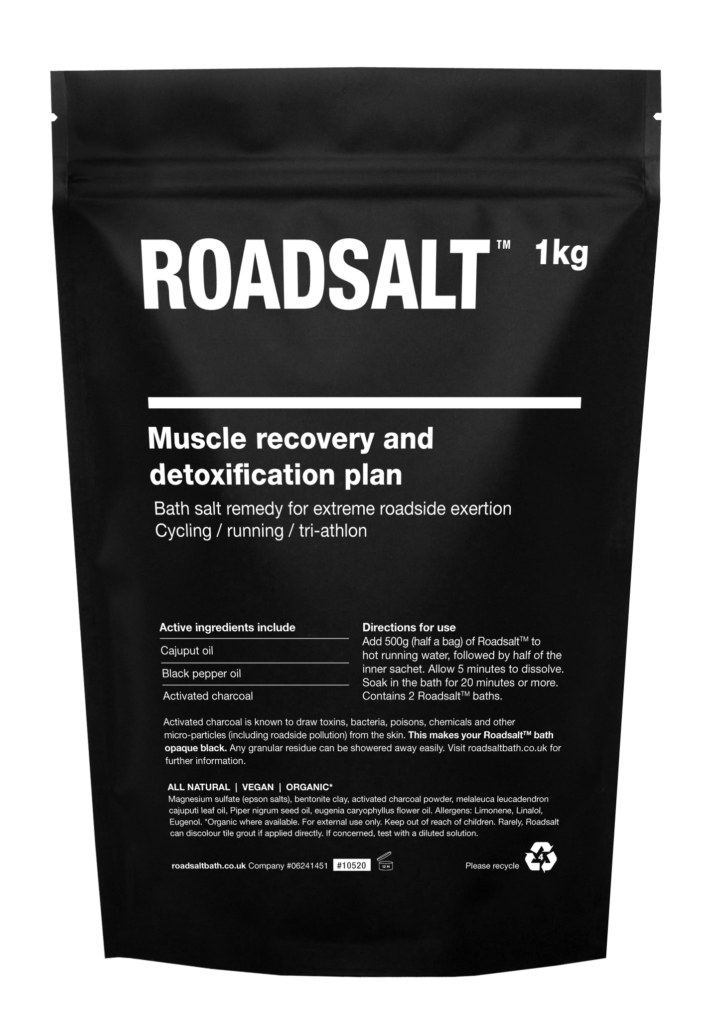 Bentonite clay
Used to remove impurities from the skin, such as toxins, heavy metals and bacteria, for thousands of years, the antimicrobial properties of bentonite clay also offer healing properties.
Essential oils
A formidable medicinal aroma – cajuput, clove and black pepper oils traditionally offer pain relief for muscular and joint discomfort.
Application
Our 1kg plans contain enough for two bath remedies. Using two cups per bath, allow five minutes to dissolve in hot running water. Soak for 20 minutes. Swirl when rinsing out.
No bubble bath.
Original Roadsalt is 100% natural and organic. A rather forbidding looking (tarmac black) salt bath, loaded with bentonite clay and activated charcoal. It has a heady, medicinal scent. Roadsalt is no cosy bubble bath – expect tide marks and a little granular residue to rinse away. If you're prepared to push your body to its limits, your recovery strategy should be equally extreme. 
s
Keep up.
Subscribe for email news, and offers.